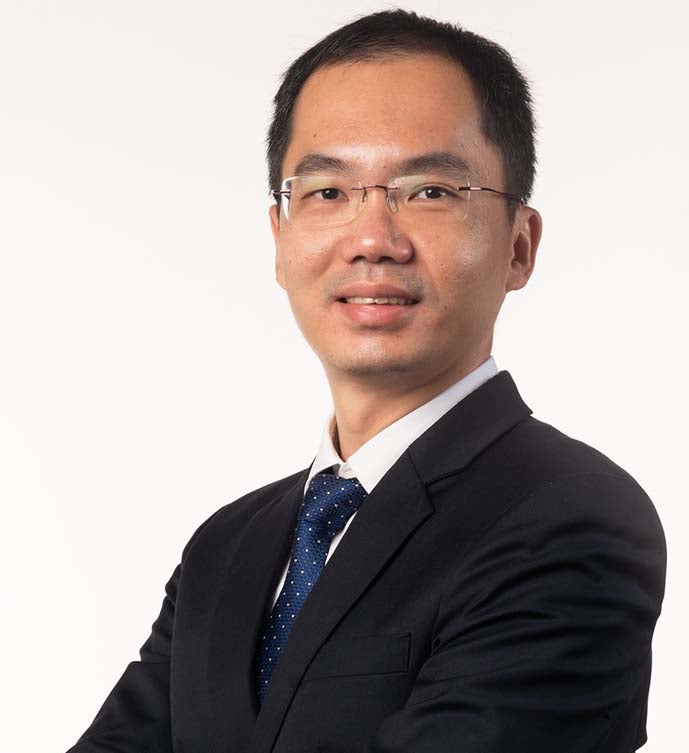 Toh Wei Seong
Associate Professor & Research Director,
Department of Orthopaedic Surgery, Yong loo Lin School of Medicine
Associate Professor (Joint), Faculty of Dentistry
Associate Professor (Courtesy), Department of Biomedical Engineering, College of Design and Engineering
National University of Singapore
Email: tohws@nus.edu.sg
Website: https://medicine.nus.edu.sg/os/staff/toh_wei_seong.html
What are your present research interests?
With a specific focus on cartilage injuries and osteoarthritis, we decipher the pathogenic changes during disease in animal models. We study the paracrine mechanisms of mesenchymal stem cells in tissue repair, with the aim to develop mechanism-based therapies for targeted tissue repair.
Do you have a distinctive viewpoint to your research?
Our basic translational research program aims to develop a better basic science understanding of disease pathogenesis and develop well-rationalized mechanism-based strategies for translational and clinical applications.

What do you see as your future research directions?
To develop mechanism-based strategies for musculoskeletal tissue repair and regeneration through interdisciplinary research.
Does your laboratory have a particularly strong research expertise?
We have established the relevant in vitro assays and animal models for study of cartilage biology, injury and osteoarthritis.
Recent Publications
1. Teo KYW, Sevencan C, Cheow YA, Zhang S, Leong DT*, Toh WS* (2022) Macrophage polarization as a facile strategy to enhance efficacy of macrophage membrane-coated nanoparticles in osteoarthritis. Small Science 2(4): 2100116.
2. Wong KL, Zhang S, Tan SHS, Cheow YA, Lai RC, Lim SK, Hui JH*, Toh WS* (2022) Mesenchymal stem cell exosomes promote growth plate repair and reduce limb-length discrepancy in young rats. The Journal of Bone and Joint Surgery 104(12): 1098-1106.
3. Chuah SJ, Yong CW, Teo KYW, Chew JRJ, Cheow YA, Zhang S, Wong RW, Lim AAT, SK Lim, Toh WS* (2022) Mesenchymal stromal cell-derived small extracellular vesicles modulate macrophage polarization and enhance angio-osteogenesis to promote bone healing. Genes & Diseases 9(4): 841-844.
4. Zhang S, Wong KL, Ren XF, Teo KYW, Afizah H, Choo AB, Lai RC, Lim SK, Hui JH*, Toh WS* (2022) Mesenchymal stem cell exosomes promote functional osteochondral repair in a clinically relevant porcine model. The American Journal of Sports Medicine 50(3): 788-800.
5. Wong KL, Zhang S, Wang M, Ren XF, Afizah H, Lai RC, Lim SK, EH Lee, Hui JH, Toh WS* (2020) Intra-articular injections of mesenchymal stem cell exosomes and hyaluronic acid improve structural and mechanical properties in repaired cartilage in a rabbit model. Arthroscopy – The Journal of Arthroscopic and Related Surgery 36(8): 2215-2228.
6. Teo AQ, Wong KL, Shen L, Lim JY, Toh WS, Lee EH, Hui JH (2019) Equivalent 10-year outcomes after implantation of autologous bone marrow-derived mesenchymal stem cells versus autologous chondrocyte implantation for chondral defects of the knee. The American Journal of Sports Medicine 47(12): 2881-2887.
7. Chew JR, Chuah SJ, Teo KYW, Zhang S, Lai RC, Fu JH, Lim LP, Lim SK, Toh WS* (2019) Mesenchymal stem cell exosomes enhance periodontal ligament cell functions and promote periodontal regeneration. Acta Biomaterialia 89: 252-264.
8. Zhang S, Teo KYW, Chuah SJ, Lai RC, Lim SK, Toh WS* (2019) MSC exosomes alleviate temporomandibular joint osteoarthritis by attenuating inflammation and restoring matrix homeostasis. Biomaterials 200: 35-47.
9. Zhang S, Chuah SJ, Lai RC, Hui JH, Lim SK, Toh WS* (2018) MSC exosomes mediate cartilage repair by enhancing proliferation, attenuating apoptosis and modulating immune reactivity. Biomaterials 156: 16-27.
10. Zhang S, Chu WC, Lai RC, Lim SK, Hui JH, Toh WS* (2016) Exosomes derived from human embryonic mesenchymal stem cells promote osteochondral regeneration. Osteoarthritis and Cartilage 24(12): 2135-2140.